MEMORY MARKS: I was part of the innovation team at Hallmark tasked with exploring an opportunity to connect digital assets to physical objects using RFID tags and smartphones.
We first explored market research conducted by our internal consumer insights team to see where the best opportunities for this type of experience might exist.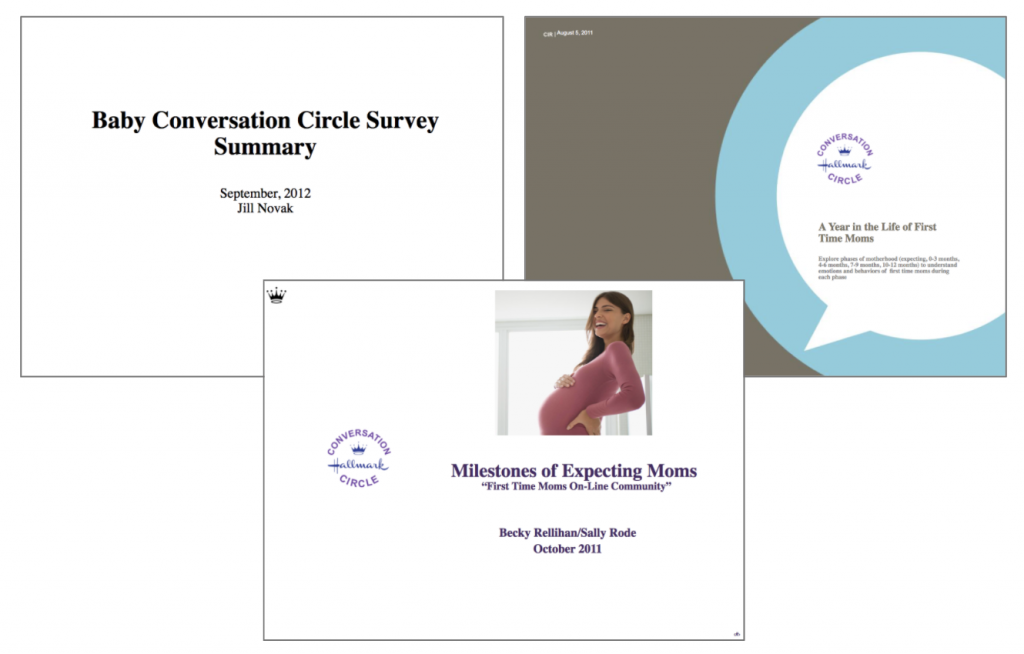 From this initial scan we identified some areas to start digging deeper through in-depth interviews with new and expectant parents. We really felt like baby products were a great place to focus considering the sentimental value that attributed to baby products (shoes, blankets, clothes, etc.) and the amount of digital assets created to document baby (videos, photos, journals, etc.)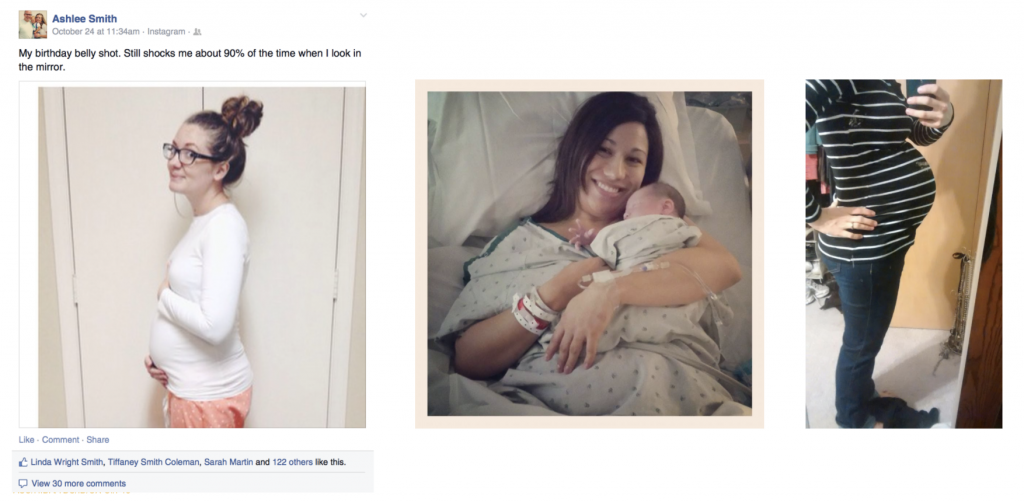 From these interviews we were able to better understand the emotions involved with why parents were trying to document their baby.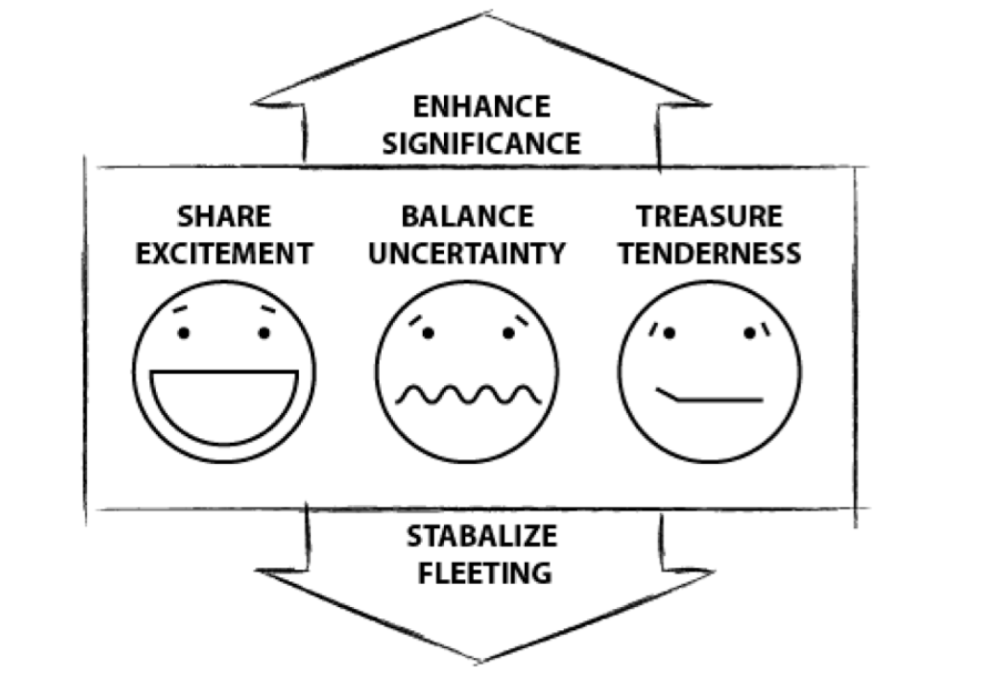 We were also able to better understand what opportunity areas existed for helping fulfill parent's emotional needs with some functional needs surrounding linking digital assets and physical objects.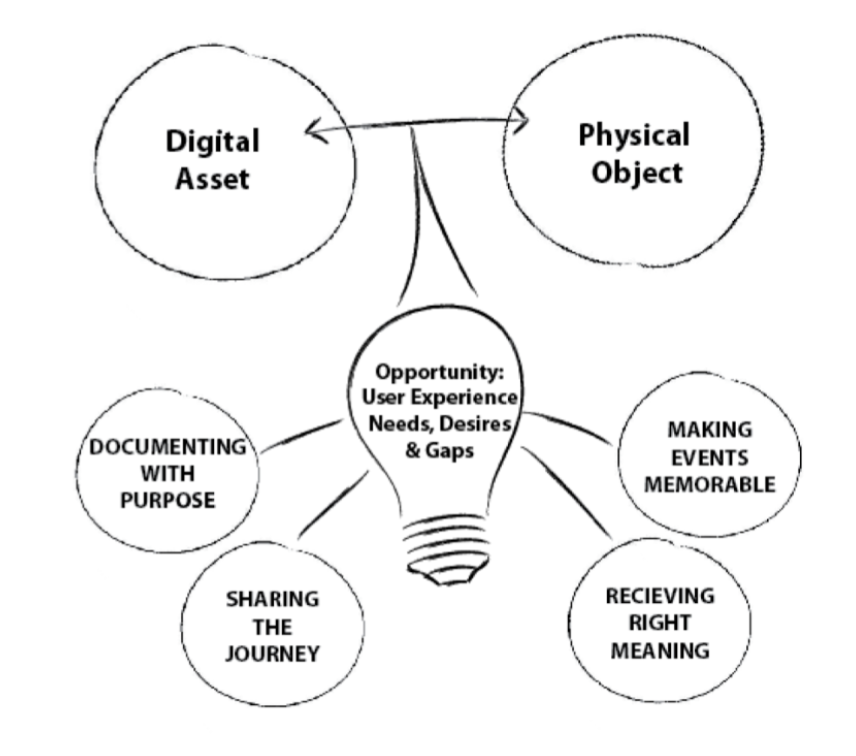 We then came up with several options within each of the 4 defined opportunity areas. We prototyped the best ideas and tested them with new parents and grandparents.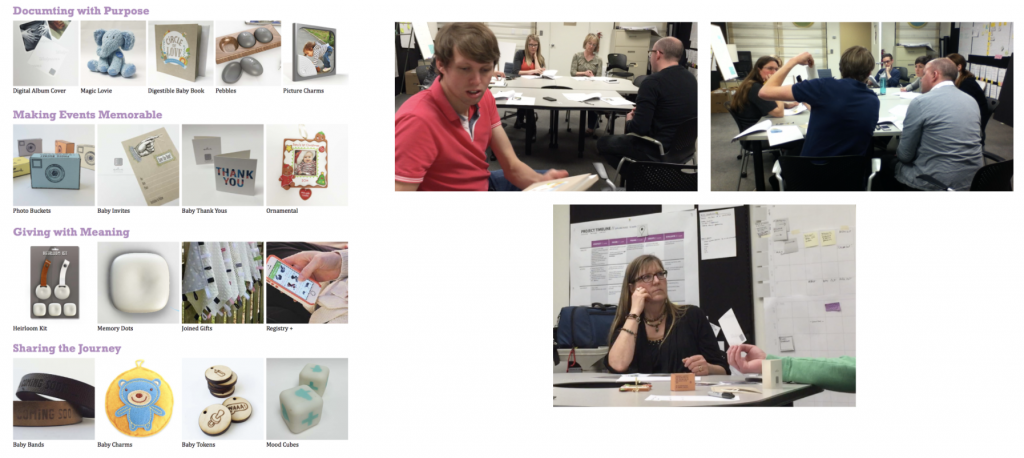 We started mapping out the flow of what the user experience could potentially look like. This step really helped us as a team better understand what we were designing as well as communicate with our internal stakeholders to get further buy-in on the project direction.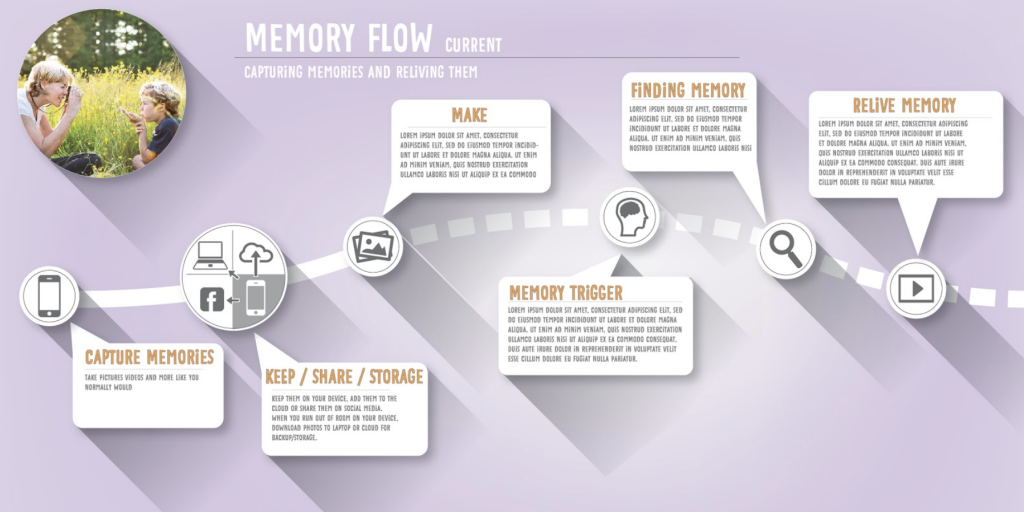 Once we defined our concept direction and had leadership buy-in we were able to really start designing the experience.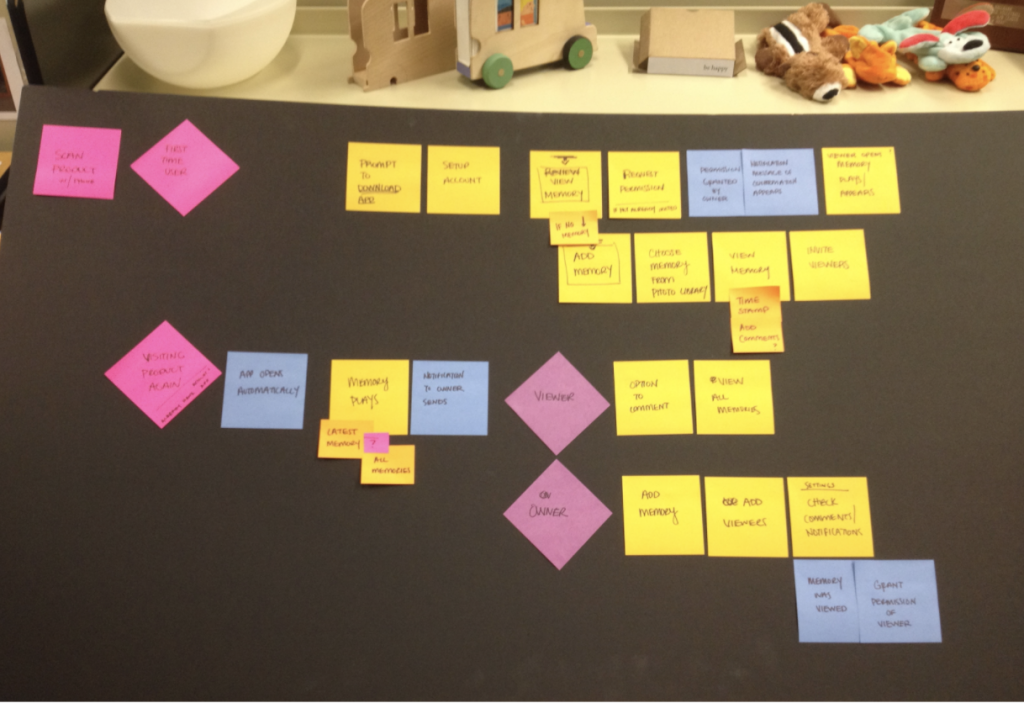 We started by mapping out the entire system and user interactions. This helped us understand how the technology was really going to work and how people might want to interact with it.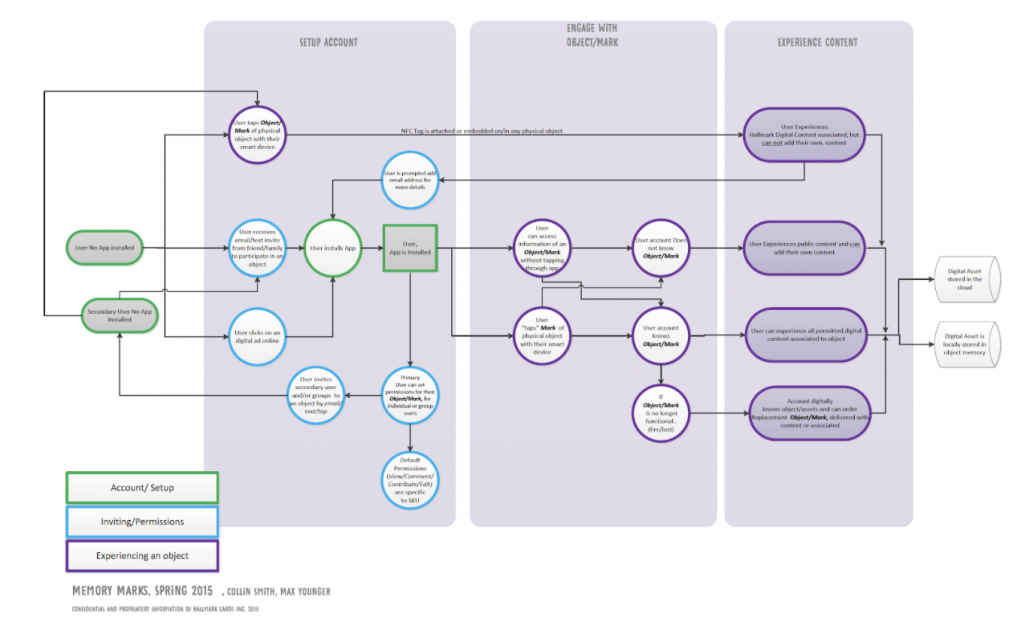 Once the whole system was understood we could then start designing the user interface, starting with some wireframes and wireflows.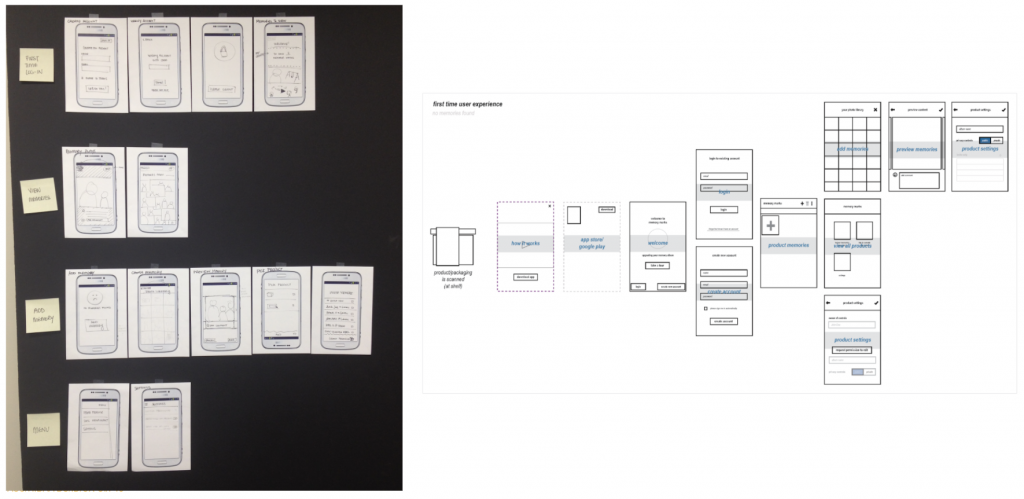 Some initial usability testing helped us to decide if we wanted to integrate with existing photo applications that come with the operating systems or if we wanted to develop a completely independent application.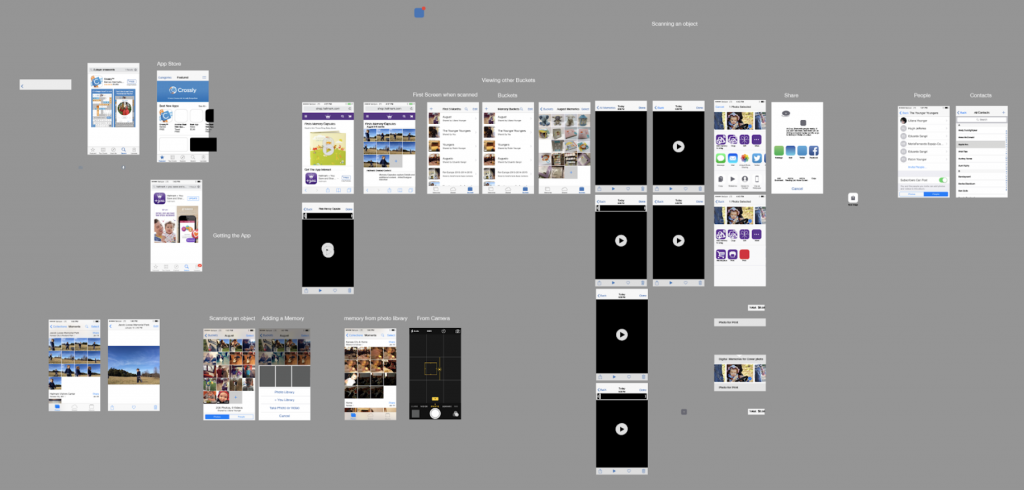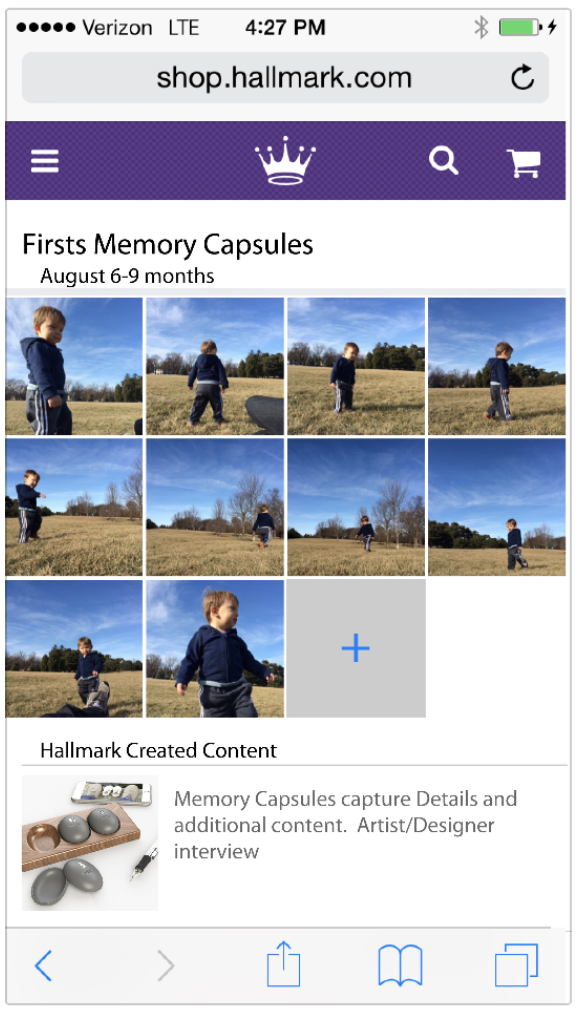 We decided to start with developing a 'Baby's First Christmas' ornament with the RFID technology embedded in the product. The system would allow for other products types (baby books, picture frames, etc.) to be added later. It would also be open to custom tags to be added to any item of choice.
TEAM:
Collin Smith (design & research)
Max Younger (design)
Jill Kaiser (design & research)
Scott Schimke (engineering)